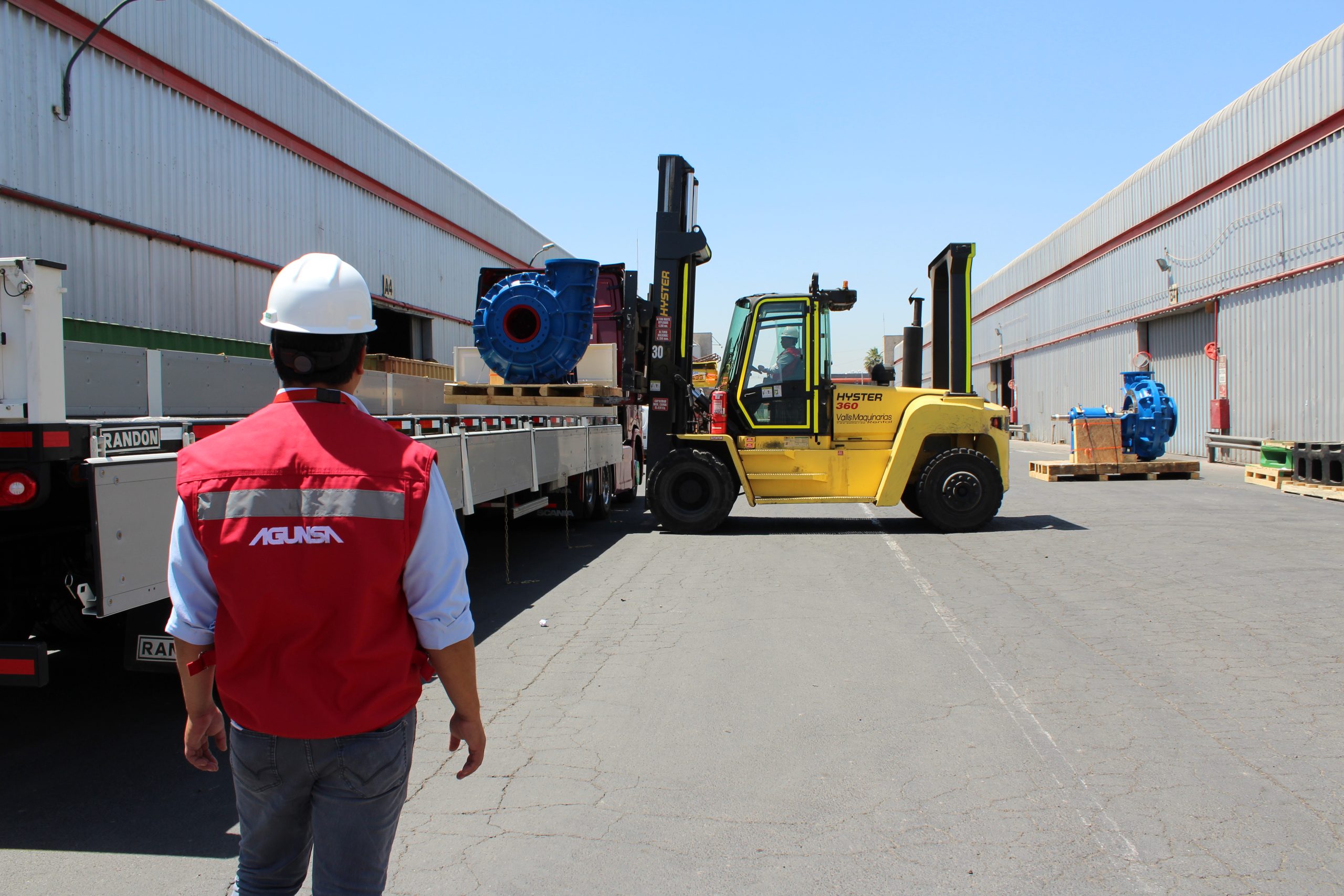 Can you introduce AGUNSA and describe the company's areas of focus?
AGUNSA is a Chilean multinational company with offices and operations in more than 20 countries in Latin America, North America, Europe and Asia. We are a recognized leading company in agency and logistics services. We have successfully created an integrated logistics platform that enables our customers to make their businesses grow by working efficiently across many different locations and scenarios. With more than six decades of experience and backed by a team of highly qualified professionals and world-class facilities, AGUNSA is a strategic partner in several industries, such as mining, energy, industrial, forestry, retail, among others. We currently have more than 35 long-term contracts in Chile and Peru in the mining industry, 5,000 collaborators, US$610 million in annual sales, 400,000 square meters of warehouses, 430,000 truck trips per year and more than 30 million tons mobilized per year in ports.
What involvement does AGUNSA have with the mining industry, and which standout mining projects and clients has the company worked with in Chile and Peru?
We provide logistics services to mining, energy companies and their suppliers. These services include international transportation, port operations, vessel agencies, storage and road transport of general and oversized cargo. Additionally, we provide services within mining operations, such as drilling and blasting, loading and haulage, operation of leach pads, and maintenance of plants. In addition, we operate private maritime terminals for mining companies, such as CAP, Codelco, Collahuasi, SPL (former K+S) and Cordillera, to mention a few. Recently, we have reached a leadership position in the 'national logistics operator and cargo transport' contracts, especially as we have applied technology to tangible optimizations and benefits for our customers .
In the mining industry, we are currently operating more than 35 long-term contracts in Chile and Peru. In Chile, we are working in metal mining with customers such as Codelco, Teck QB2, Anglo American, Capstone Copper and Sierra Gorda, and others. In non-metallic, we are working with SQM, SPL and Cordillera. In Peru, we have operations in Antamina, Alpayana, Quellaveco, Chinalco and Las Bambas. We also work with major contractors such as Finning, Komatsu, Orica, Enaex, Epiroc, Michelin, along with others.
How is AGUNSA controlling prices for logistics?
Obviously costs have been rising, because of fuel, salaries, inflation, and the logistics chain being broken during the Covid-19 pandemic. If you have more than 700 ships or vessels waiting in China, the impact it has on global logistics is huge. Everyone is dealing with this scenario, and to deal with this AGUNSA has tried to be as flexible as possible, constantly looking for more efficient alternatives. Logistics companies need to be creative. For example, as the price to send a truck to a mine has gone up, we can offer less trips but more efficiently and with bigger cargo. Due to AGUNSA's vertical optimization, this has been a success for our mining customers as we have helped them manage costs.
Our logistics centers have also been a huge benefit. We are opposite Puerto Angamos in Mejillones, and?  we are considerably more efficient and competitive than other alternatives in the region, so customers can save up to two digits at the best level of quality and compliance in the market.
What is AGUNSA's approach to the social aspects of business in Chile?
In AGUNSA, we operate private maritime terminals for mining companies, public port infrastructure and our own port terminals. We also operate in our logistics centers and in our customers' mining sites. We believe it is crucial to gain and maintain a social license to operate in the industry, and we are convinced that strong social performance starts with proactive and sincere community engagement, where a key feature is to create value for local business and people. Another key element for us is take care of the environment, promote diversity and inclusion.
We have made great progress in promoting female participation in the industry and in hiring local people. For example, in the Patillos – Patache bay we have the first pilot boat team that is 100% female. Also, in our contract at Teck's QB2 project, 100% of the team is from the community and 62% is female. AGUNSA, globally, has a 43% female labor force, which is considerably above average for the industries we work in.
Can you tell us about AGUNSA's environmentally-focused initiatives to decrease GHG emissions and contribute to more sustainable operations?
In sustainability and circular economy, we are working very hard on four pillars: care for the planet, social development, powering our people and operational excellence. Our commitment translates into responsible environmental behavior, through efficiencies, promoting the use of green energy, clean production agreements (APL), waste management and recycling plans. Our focus last year was to measure our Co2 footprint, considering all our operations, and this year we are working at the establishment of our specific sustainability pillar plans.
See the interview in the magazine at https://www.gbreports.com/files/pdf/_2022/Chile_Mining_2022_IndustryExplorations.pdf