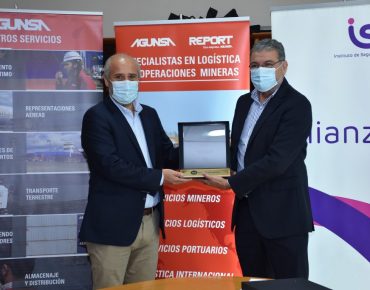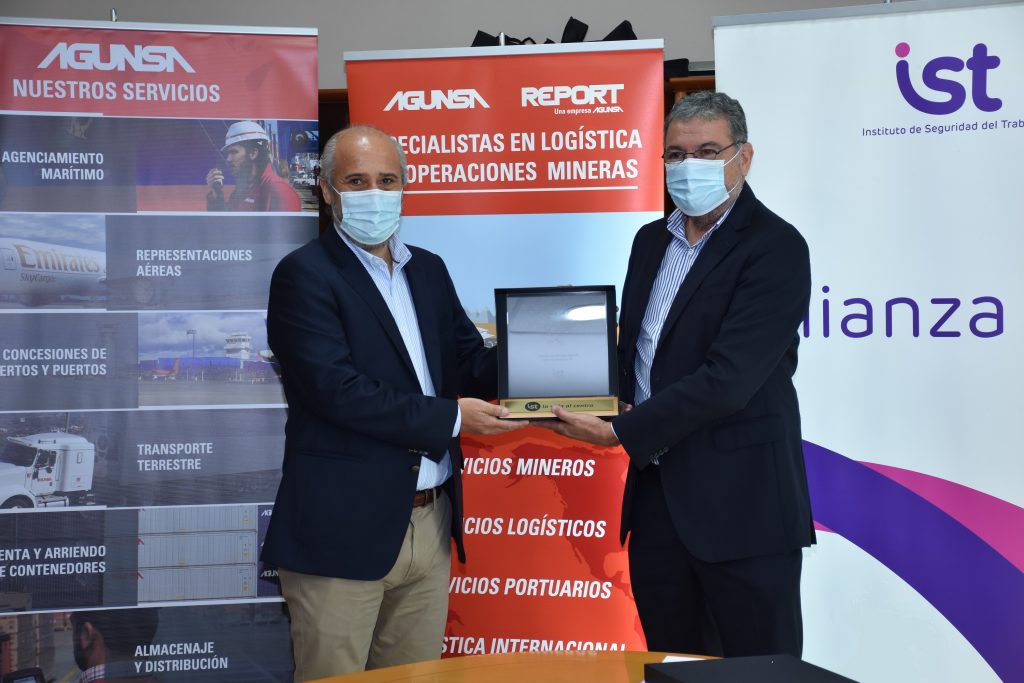 People are the priority at AGUNSA, especially in matters regarding safety and risk prevention in our operations. For this reason, we are proud to share with you this new recognition, "Distinción trayectoria ejecutiva en el cuidado de la vida 2020" ["2020 Executive Career Recognition on Life Safety"] by the IST, which is awarded among more than 1,600 affiliate companies, that on this occasion was awarded to the Logistics and Port Corporate Manager, Camilo Fernández. This award confirms his leadership and commitment with the life of people throughout his career in the logistics and port industry.
Camilo Fernández commented that he was very grateful for the award received, which was the result of an important job conducted together with the IST and AGUNSA's collaborators. He also said they expect that this is not the end of these achievements, but that they will continue down this path working in this manner.
This award was given on Friday 19 March at AGUNSA Valparaíso office. Mr. Raúl Rojas, IST's Prevention Manager; Marcela Ahumada, IST's Central Area Manager and Ximena Cerpa, IST's Central-Valparaíso Area Under Manager were present, and Mr. Fernández was accompanied by Mr. Augusto Vega, on behalf of the Joint Committees, Iván Soto, head of preventive operations, and Jaime Barbaste, corporate head of risk prevention, environment and management systems.
This recognition is added to the award recently received from Aprimin, as "La Empresa industrial de soporte más destacada en Seguridad en 2020" ["2020 The Most Distinguished Industrial Support Company on Safety"], which ratifies our commitment to this subject, which is the result of the convictions of its directors, executives and operational teams.